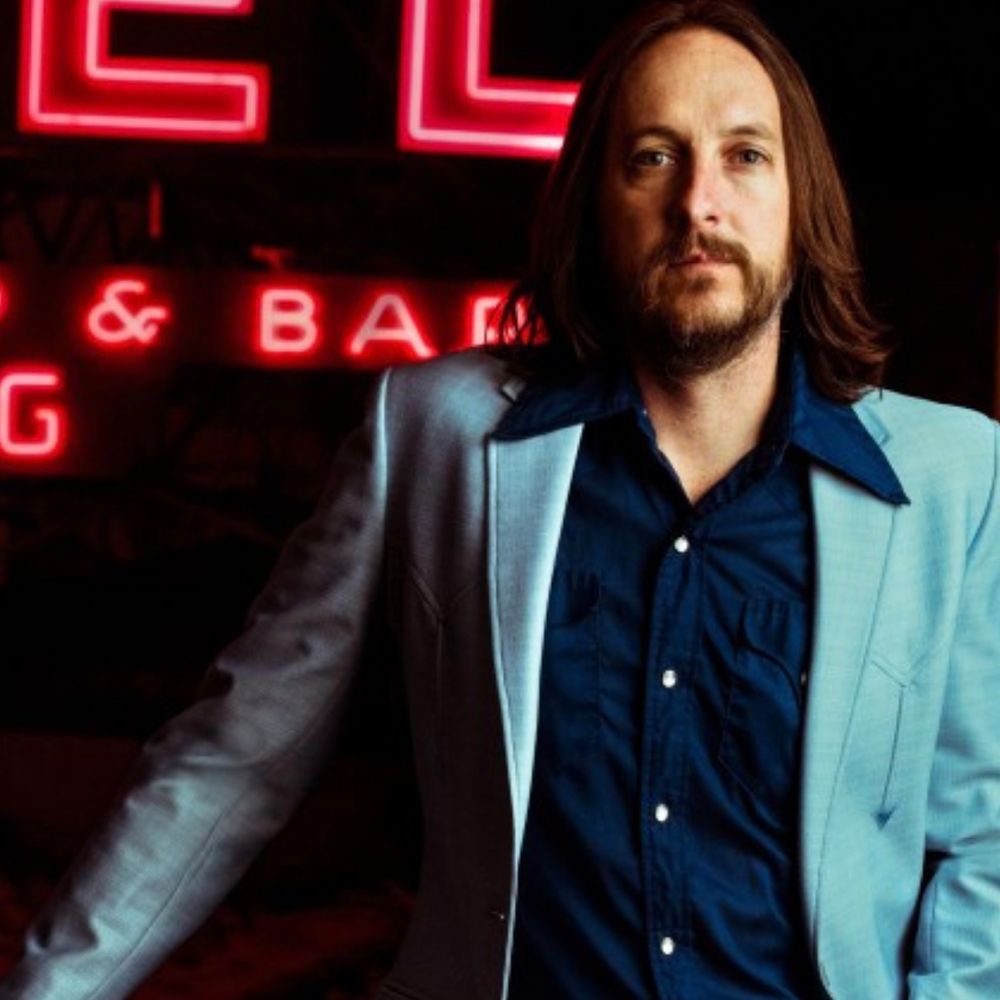 The road to Las Vegas singer-songwriter Jeff Mix's debut album, "Lost Vegas Hiway," has been a long and winding one, but he is making up for lost time.
Mix wrote his first song in the fourth grade, drummed in a heavy metal band with his brother as a teenager, and later began writing songs influenced by the Texas country songwriters he discovered in his 20's, but he never thought to sing his own songs until he was in his 40's.
"I never thought I could sing," he said.
But nearly 20-plus years living in Las Vegas, where Mix moved from Florida at age 19 to build neon signs, he finally decided to start hitting open mics and songwriter circles, eventually traveling to Nashville to attend a songwriting workshop with revered songwriter Mary Gauthier.
"It took me a long time to get in that frame of mind when I thought I'd be ok," he said.
Mix assembled a band, The Songhearts, working his way up to club gigs. But his confidence still wavered, even before traveling to Texas to record a single with legendary Texas producer Gurf Morlix (Lucinda Williams, Ray Wylie Hubbard), who complimented Mix's writing and vocals.
"It really kinda weirded me out," Mix said. "I thought maybe Gurf was wrong."
However, it is now plain to see that Morlix wasn't wrong, and that Mix was learning songwriting and performing in the fast lane. "Lost Vegas Hiway," is proof — an ambitious concept album written from the various perspectives of fictional characters at a real Downtown Las Vegas budget motel, the Gateway Motel.
The idea for the album began with an idea for a song, which began when Mix, who works as a real estate agent, had a real-life close call with a conman who came to Las Vegas and contacted him to look at a house. They only met once before Mix figured out the guy, who claimed to be a professional baseball player, was up to something.
"I thought I should write a song about him in his hotel room," Mix said. "I was imagining a camera panning room to room at a one end of the hotel, then I was like, shit, I could have songs about every one of these people."
The catchy Mellencamp-via-Texas roots-rock album features strong, narrative songwriting, precise playing by some of Las Vegas' best musicians, and yes, Mix's voice sounds great too. It was mixed in Nashville by in-demand Nashville engineer Eddie Spear (Dave Cobb, Jack White), and mastered by Grammy-winning Pete Lyman (Jason Isbell, Chris Stapleton).
One song, "Find My Way," was even produced and mixed by Morlix. It would be a worthy release by anyone, let alone a first timer. But Mix didn't stop there.
To be released with the album "Lost Vegas Hiway," Mix made a feature film of the same name, which he wrote and stars in. He had never acted or made a film before, not even a music video.
"I was dumb and I didn't think it would be that hard," he laughs.
The film "Lost Vegas Hiway," finds a fictionalized version of Mix, re-envisioned as a Texas-based touring musician separated from his wife, stopping at the Gateway Motel, after a difficult run through Texas and Arizona.
Other motel guests include a conman, an angry hotel manager, a prostitute, a drug addict, a transexual, a mobster, a homeless man, a bride and groom, and others one could imagine hanging around a Downtown Las Vegas motel.
The cast includes popular Texas country artists Hal Ketchum (playing himself), Jack Ingram, Robyn Ludwick, and Morlix, in addition to Mix's wife, bandmates and friends from Las Vegas' Americana music community, which Mix's wife, Lee Ann,  dubbed, "Vegascana."
Mix said with the film, he wanted to create empathy for those who are struggling in the real world.
"When you see the down and out people … most people won't look at maybe where they've been or what they're going through and kinda write them off," he said. "I kind of wanted to give those people a story so maybe you'd look at a prostitute a little different."
After hearing Mix's story, some Las Vegas home buyers may look at their real estate agent a little different as well.